NEWS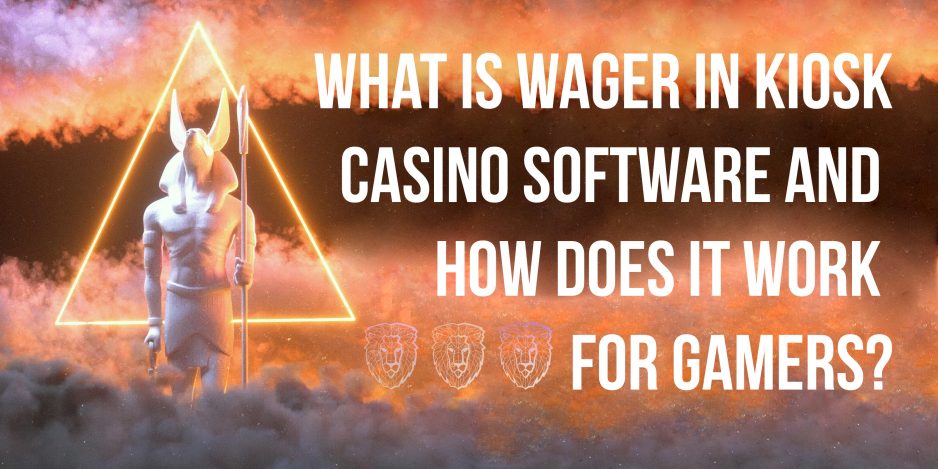 What is a wager in a kiosk casino software, and how does it work for gamers?
29 Nov 2021
What is a kiosk casino software wager?
When it comes to the poker software platform, a wager is the minimum number of bets a player must make in order to cash out a win. In the early days of online casinos, players managed to trick kiosk casino software and withdraw impressive sums due to the flexible conditions for using bonus funds. So, poker software resources started to set some restrictions and rules for obtaining bonus money to your account. The casino wager is usually shown as a coefficient, for example, 30x, 60x, or x30, x60. This parameter, multiplied by the size of the bonus, allows you to find out the amount that the player must use for bets before cashing out the winnings. This way, kiosk gambling software operators keep clients interested and minimize their losses.
Most common requirements for a poker software's wager
In terms of bonuses and wagers, every kiosk casino software site has its own rules. The main requirement for poker software wagering is usually the need to wager a certain amount of bets. This amount is calculated according to a simple algorithm. Wagering bet size equals the bonus amount multiplied by wager odds. For example, a gambler is credited with $100 with a x30 wager when playing kiosk gambling software. It means that in order to withdraw money, he will need to wager the bonus thirty times, that is, put 100 × 30 = 3000 dollars. Often, a poker software establishment sets additional wagering conditions in order to reliably protect itself from unscrupulous gamblers. The most widely used methods are:
Limiting the size of the bet;
setting a timeframe during which poker software bonus must be wagered;
restriction in kiosk casino software games. Most casinos either do not allow wagering at roulette, video poker and progressive jackpot slots at all, or only give very small bonuses.
Other options for restrictions are possible, but they are extremely rare and do not have a big impact on wagering when using kiosk gambling software.

Thus, bonuses with a wager evoke ambiguous feelings among gamblers. On the one hand, it is very attractive to receive a bonus when playing kiosk casino software. On the other hand, sometimes the conditions for wagering are so complicated that clients simply refuse bonuses, and this approach stops attracting new visitors to your kiosk gambling software resource. Therefore, there all wagering requirements for your poker software bonuses must be very well-balanced. It allows you to engage more visitors and turn them into regular customers, as well as increase the number of bets on your site. Flexible and transparent wager rules will work in favor of all casinos eventually.