NEWS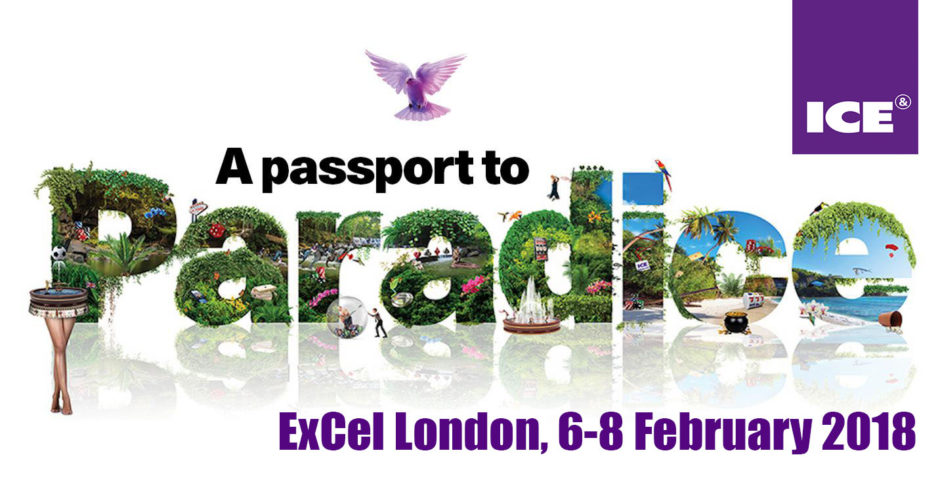 ICE Totally Gaming 2018
17 Jan 2018
By tradition, the gaming industry starts every New Year with the largest world trade show ICE Totally Gaming and 2018 is no exception. This long-awaited show will be held on February 6-8 at the ExCeL Center in London.
This year, the show organizers Clarion found inspiration in John Milton's epic poem Paradise Lost. Organizers promise to surprise all exhibitors with colorful decorations and surreal images.
The show-floor will be enlarged to 43,500 square meters as the organizers forecast a record number of ICE 2018 attendees and participants. Let us recall that ICE 2017 delivered a record audited total attendance of 30,213.
The ICE TOTALLY GAMING official website has already presented a program of seminars and conferences to be held within the event framework. The conference will feature experts from online and offline gaming sectors and representatives of world gaming companies, who will bring up trending topics related to gaming industry development, affiliate marketing, legal issues and much more.
Totally Gaming Academy will hold 45-minute seminars for all comers. Moreover, the show will feature a competition for start-up projects Pitch ICE, where gaming startups will debut their projects.
Over 400 companies from different parts of the world will present their products and services at the ICE 2018 show-floor. The exhibition will be divided into sectors by topics. Visitors will have an opportunity to take a close look at equipment and items for online operators and casinos, bingo and sports betting, payment systems and much more.
ICE 2018 promises to be a large-scale, bright, and productive gaming event. Our team cannot miss this chance! We are pleased to announce that Imperium-Games will attend ICE 2018.
February 6 to 8, 2018, you can meet with us at ICE 2018 in the ExCel Center in London. To schedule a meeting, please write to us. 
[email protected].net
See you there!