NEWS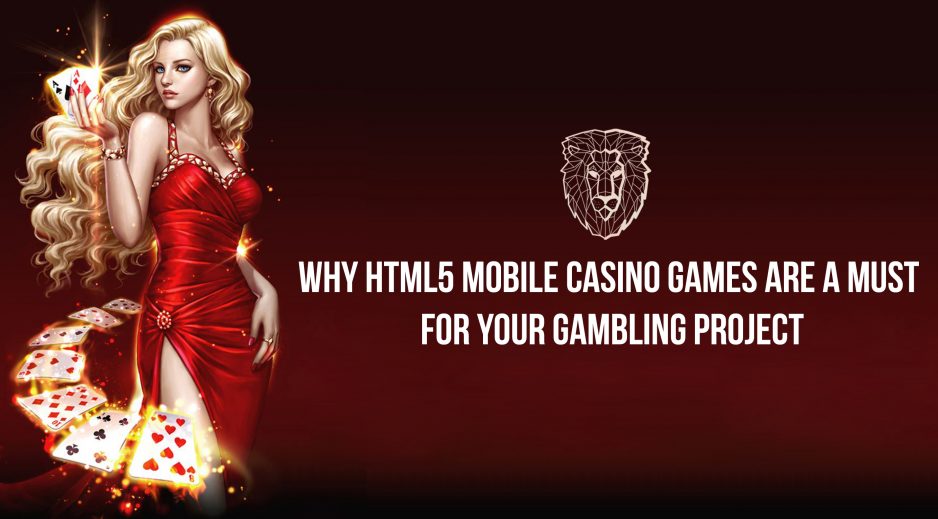 Why HTML5 mobile casino games are a must for your gambling project.
08 Nov 2021
What is HTML5 and How it is Used in the Mobile Slot Machines?
In simple words, HTML5 technology is a language for structuring and presenting content on the Internet. When it comes to slots into smartphones, HTML5 provides the smooth performance of mobile slot machines. HTML5 can be integrated into every game, every bonus, every page of an online casino. HTML5 helps create high-quality interactive multimedia. The same gaming content can be done on Flash, but the main trump card of HTML5 mobile casino games is their compatibility with all screens of any device.
Advantages of the HTML5 Mobile Casino Games
These new generation slots into smartphones allow you to get rid of bugs, security risks, incorrect displays on different devices, and other disadvantages. Mobile slot machines have the following benefits:
This technology is supported by almost all browsers and mobile applications. HTML5 mobile casino games have become the main trend in the gaming industry today.
This software starts quickly and works without issues.
HTML5 slots are flexible — the game will be displayed conveniently and immediately adapt to any size of the screen. This feature provides the most comfortable interaction experience.
HTML5 mobile slot machines have a mobile interface. The type of gambling simulators on the phone is slightly different from the full-size one: there are a minimum of buttons, some sections are hidden in the menu.
HTML5 mobile, slot machines do not cost much to develop.
This gambling software is safe. It is rarely hacked and broken by fraudsters. This is the main argument in favor of choosing HTML5 mobile casino games by top gambling platforms.
Ease of use. The integration of such mobile slot machines is very fast. You do not need to install additional programs to run them.
Perfect image scalability. This feature was not so ideal in previous casino games. Thanks to SVG graphics, machines will display high-quality images on any device.
Not resource intensive. HTML5 slots consume less battery power and do not take up too much memory during gameplay. This is extremely important for users, especially if the smartphone is limited in RAM.
For gambling business owners, HTML5 mobile casino games are a profitable and rewarding investment. And it is fully affordable for any size casino. You can buy ready HTML5 products or rent such games. Also, you can order an individual development of slots into smartphones for your casino from the leading gambling software providers. Integrate this technology on your site today, and already tomorrow you will see new customers visiting your resource.