NEWS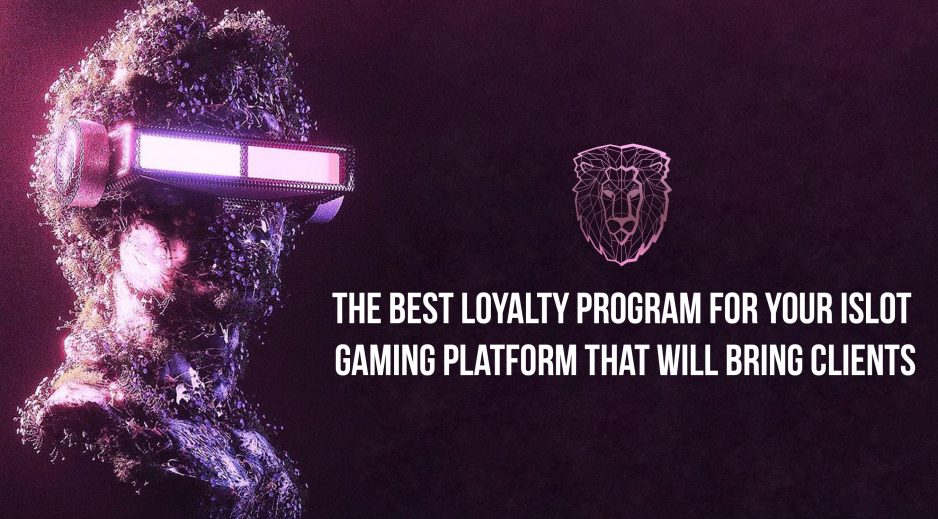 The best loyalty program for your iSlot Gaming Platform that will Bring Clients.
08 Nov 2021
What is a loyalty program for the iGaming software platform?
A loyalty program is a marketing tool designed to attract and retain customers on your resource. This tool is crucial for almost any business, including online iSlot gaming establishments. When it comes to a casino, a loyalty program implies a system of various rewards to its regular visitors for using iSlot gaming software. The purpose of this approach is to interest the occasional visitor and make him stay on the platform, and even make him return not once to your iSlot gaming resource.
How does a loyalty program work in the iSlot Gaming Casino?
As a part of the iGaming software loyalty program, each player who makes a real bet is awarded loyalty points. The accrual rate depends on a number of factors. For example, it can be 1 point for a certain sum of the bet. It doesn't matter whether the bet won or lost. The main thing is that the client deposited his account and made a bet in iSlot gaming software. That is, a player can earn points without even winning anything. Then these points can be exchanged for valuable prizes in the iSlot gaming casino or used for further bets.
Things to note when creating a loyalty program for the iSlot Gaming Casino.
There are several important points to take into account when you develop a loyalty program for your iSlot gaming software.
Do not allow earning incentives on absolutely all machines on your site — select a limited list of entertainments where a play can receive a bonus. These are usually applied to slots, and make sure that this information is clearly displayed in the rules. Of course, you can regularly change this list, adding new iSlot gaming options.
It is important to allow your customers to open an additional bonus account. It will allow the bonus points to be accumulated separately and not to be burned. The player will be able them to spend these incentives on igaming software any time.
There should be a possibility to exchange iSlot gaming bonus funds for real money. Of course, do not forget to add realistic wagering requirements.
Many iSlot gaming casinos develop a special status system for their customers. Thus, a casino can have different statuses for players: Beginner, Experienced, Pro, Master, or other names — Silver, Gold, Platinum. The higher the status, the more incentives the client receives. Furthermore, the holders of high statuses regularly receive additional prizes, be it free spins for iSlot gaming software or bonus points.
People love bonuses and attention. And a well though-out loyalty program for your iSlot gaming casino can significantly increase customers' trust in your resource. And once the casino is considered reliable, it will surely keep increasing its audience and profits. So use this method to make your gaming project grow.