NEWS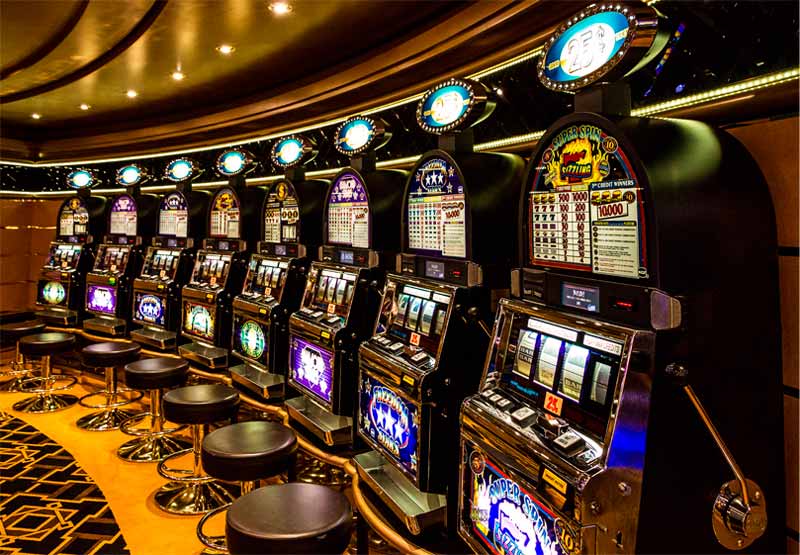 Software for Gambling clubs: Where to Open a Land-Based Establishment?
25 May 2021
Even despite a long period of lockdown in 2020 and early 2021, the land-based gambling industry is quickly reviving. And investors are not only effectively addressing the industry's declining economic performance, but also allocating money to measures to combat Covid-19:
Forbes' undisputed leader Sheldon Adelson (owner of Las Vegas Sands) donated $100 million to health care in Massachusetts.
Novomatic Group Corporation transferred $40 million to help recover the region of Lombardy (the Italian epicenter of the disease). We cooperate with this company and we have a program for casino Gaminator to integrate.
Macau operators have committed $50 million to solve the tough epidemiological crisis in the region.
Imperium-Games team will tell you how to competently organize a land-based casino in the new reality and how to bring the project to a knowingly high income. We expect that many operators will want to integrate lottery terminals into their projects. This will increase the profitability of gambling sites and stimulate the growth of the industry as a whole.
United Kingdom
The local Gambling Commission issues licenses, monitors operators' compliance with rules, and imposes fines on violators. In addition, the regulator has two auxiliary departments: controlling bookmakers and providers of lottery products.
The Commission issues two types of permits for casino workers:
Individual manager's license. The document is required for specialists who are in charge of gambling operations, financial management, and accounting, casino security, etc. Staff attestation is obligatory only for large businesses, with a managerial staff of four or more people. Software for gambling clubs must also meet all requirements.
Individual Performance Certificate. This is confirmation of the eligibility of croupiers, pit bosses, casino supervisors, and security specialists.
One curious aspect: regardless of the strict regulations of the gaming sector, the local regulator imposes virtually no criteria on the space of a new casino club. In Britain, you can purchase a land-based venue of only 400 square meters. The casino software is what you should think about more. How nice that we provide a great deal in this region.
Macau
A former Portuguese colony that was not officially ceded to China until 1999. A powerful gambling region whose profits exceed those of all American casinos together, truly the zenith of the Oriental world.
As a result of the isolation (lockdown), the capacity of local gambling establishments decreased to 30-40%. However, even in this scenario, industry turnover showed an increase of 8%. In this region, good software for gambling clubs is needed more than ever. Imperium-Games tries to visit Macau when various conferences like ICMESS take place there.
The gambling business is the main source of filling the local treasury, bringing it more than 80% of the total budget.
One curious peculiarity: only private companies that have signed a concession agreement with the authorities can conduct gambling in this region. To operate lottery terminals also need to win a tender (held every five years) or enlist the support of one of the previously licensed companies here.
Estonia
One of the distinctive legal characteristics of the market in this region is that both legal entities and individuals can conduct gambling operations. However, for the latter there is a certain requirement: the organizer can only engage in those types of games where the result depends on the skill of the player (for example, poker).
Businessmen engaged in gambling operations cannot engage in other types of entrepreneurial activity. If you need a casino program in this region, then hurry up and contact Imperium-Games, we are providing quite good conditions in Estonia right now.
Gaming club software: the basics
In order to get the greatest response from the audience and increase the profitability of the enterprise only card and roulette tables are no longer enough. The main share of income (up to 80%) to operators brings hardware gambling equipment.
The gambling industry in many countries is considered one of the most stable tools to replenish the treasury. Often fixed gambling clubs are an integral part of the tourist infrastructure, thanks to which the operators have some tax breaks. Lottery terminals can be with portrait screens, there are also stand-alone monitors and frameless screens.
The Imperium-Games team will help you set up a business in any foreign jurisdiction. We guarantee a prompt resolution of organizational issues.
Our catalog contains a full range of products and services for launching a fixed casino. If you need casino software, please contact our managers.