NEWS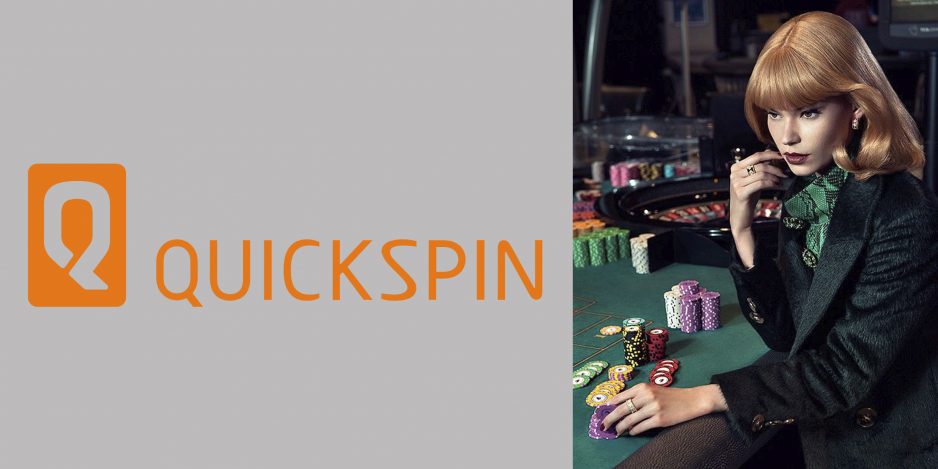 Quickspin slots for sale
03 Jun 2020
Quickspin now in!
From today, we are happy to introduce The Quickspin to You. That's a new provider for Imperium-Games. You know he has the quickest spins in the West, aren't that? Also in the East. Joking aside, it's a one of these companies which decided to start creating the games they wanted to play themselves. What we deeply appreciate. Quickspin was born in 2011. Since day one, they have set out to cause a market-changing shift in quality and innovation. At the time, they wanted to shake things up a bit by creating the innovative and high-quality slots they felt were missing in the marketplace. Just three usual Stockholm guys. It is our view that these guys believed in doing things a bit differently, that's why we are working with them now.
As the Time goes by
A lot has happened since 2011, that's for sure. A lot has changed, especially in the context of the entertainment industry as a whole. But that core belief has always been, and always will be, the driving force in everything we do together with the Quickspin. We really care about the details and we believe in high quality good craftsmanship – because our players deserve it. For Now, the Quickspin family has grown to about 100 people from 29 countries, spread out over three offices in Stockholm, Malta and Kiev. It is a huge company, so we glad we have this partnership.
The slots of the Quickspin are prominently positioned in the world's most successful online casinos, what barely can make you sad. There is every reason to believe that it will be constantly – because the Quickspin come to work every day to create awesome slots and to give our players the most thrilling gambling experience ever. They spend a lot of time on different types of game mechanics, to target different kinds of players. You will always find the following in their games: clear symbols and clear instructions. There is always expanding universe with innovative features, top-notch audio, awesome graphics and newest games. They keep creating awesome slots that we love, at least they keep the standard of the games high. The player is always front of mind in everything they do. The team, the artists, the game designers, the mathematicians – they all have their own style, and you can see their hand in everything they do. They create games for every kind of player who is used to the best out there. For anyone. Be sure, they have a lot of fun along the way, same as you will have while playing their games.
Quickspin slots for sale: Numbers
Currently, 63 Quickspin slots for sale are available on The Platform, 58 of them are available on mobile and they promise that they will release 12 more slots this year, which we have no doubt. Our players use mobile devices more than desktops these days. They develop all games with a "mobile first" approach. This approach means that they develop their video slots for mobile devices from the moment they start working on game mechanics. Besides awesome slots, they also make great gamification tools that players love. These tools will help us with the entire player life cycle: acquisition, retention, reactivation and VIP management. They are a proven modern success.
Let's see what they're offering. There are Challenges. Challenges is a great seasonally themed loyalty tool that's designed to add an extra level of entertainment to the slots. It's designed as an engaging and immersive mini-game that sits above the main game grid. Just like a game in a game, The Thing in Itself philosophically. The player's mission is to get a character through a maze and to the other side, where a chest will open up to reveal a pre-determined prize. The spins in the slot are the key to unlocking the pathway across the maze, one step at a time (or several). When one of the Quickspin's casino clients ran a Quickspin Challenge with one of their games, the number of users playing that specific game increased by 79%, the game rounds increased by 172%, and the turnover increased by 89%
Tools
Another promotional tool is The Feature Trigger that lets players experience the Free Spins Bonus in any of their slots. The Bonus game is what all players chase, as it holds the biggest value and entertainment – and now they can experience one "on the house".
Now if we want to let our players experience a game for free, with the stakes they prefer, we can use a unique promotional tool Flexible Free Rounds. Now we can decide which players are eligible, on which game, and at what cost. The fact that we can give our players a range of bet options to choose from makes their Flexible Free Rounds completely unique.
Also, there are their Achievements and Game Events modules. The Achievements' module makes use of the 6 unique game events in their games. Achievements add an extra layer of game play, with the goal of giving back a portion of the player's expected losses. We guess unexpected too. Achievements have 4 different levels and pay out rewards on each level. When players can track their progress, claim rewards, and use their rewards within the achievements' page that's accessible within their games – it is fantastic! And their Game Events are evidently events that occur during gameplay, all their games come with 6 predetermined events. For official record – now we can use these events for a wide range of promotions! Their platform will notify our system whenever any of these events occur during a player's spin, so our system can keep track of them, and in response trigger rewards for players when they meet some certain milestones.
Conclusion
They've gone from three slot-loving friends in Stockholm, to a large international company filled with passionate slot enthusiasts from all over the world. We're extremely proud to be partners with them. We hope to see some even more fascinating games, gripping gameplay, big wins and groundbreaking gamification tools. The Gaming market will never be the same.
Welcome to the growing family of the Imperium-Games!