NEWS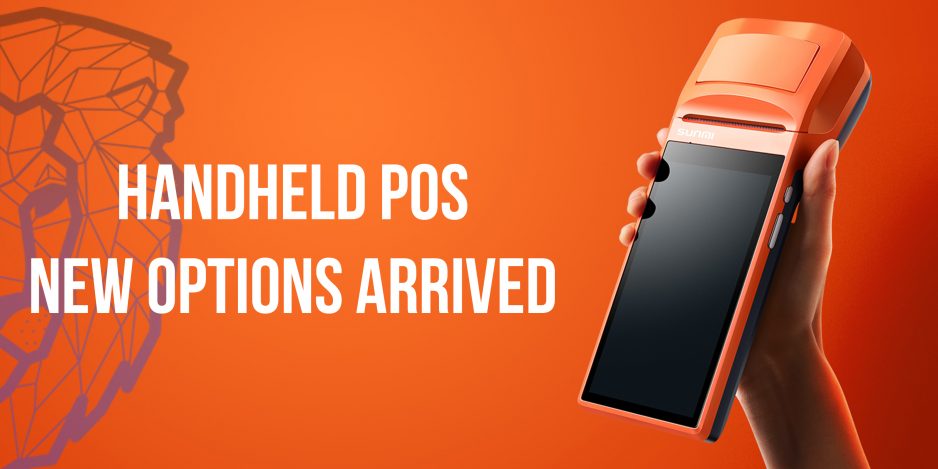 New Android Payment Terminal
11 May 2020
New Android Payment Terminal is Available
We are glad to inform you that from now on, the Imperium-Games provides new android payment – even better than the last one. Through hardships to the stars. It's a V1s by SUNMI which allows us to obtain faster response and more flexible use. SUNMI is an IoT company that globally leads the innovation of intelligent hardware for business. The Imperium-Games software plus SUNMI's hardware, it's a perfect mixture of smart & safe. V1s is an all-rounder that can work in a variety of complex environments to help with our work, accomplishing every working moment.
Casino POS: What is it?
Now, our soft works with The SUNMI API. It means that all our systems develop and change relatively fast as time goes by. V1s has the clearest display with 1280×720 resolution, Android 6.0 and SUNMI's own algorithm, when mobile payment codes can be quickly identified in 0.1 seconds, and also optional NFC module with multifunctional scanning platform in addition. That's just eureka! The upgrade, a V1s, can provide us more efficient payments and present us modern solutions. That's a Casino POS you really like in your place!
SUNMI POS: What can it do?
V1s can do a lot of things and it is really valuable for our clients. The claiming payment terminal has enhanced functional capabilities. It can be paired with a multifunctional scanning platform for hands-free operation. So from current now we can select multifunctional scanning platform to transform it into a tiny POS cash register that pays promptly in 0.1 second, really enhancing the work efficiency. It supports Built-In GPS, so a main manager may check the device location to realize unified management. Now we can print orders at anytime and anywhere because of this powerful and high-speed Seiko printer, that print speed in 60 mm/s and 50 km print head service life plus above 5000 times continuous flip. That's a pretty powerful stuff. Progression is powerful. V1s supports the function of store membership card swiping. It provides the members with additional services such as points accumulation. That device promotes store members' loyalty! It means a lot nowadays due to competition for customers and players, that's what we should be paying attention to. More important about V1s that it's got Type-c USB port for high-speed transfer, front and back side pluggable. It also supports quick charge with OTG function, in addition that's available for external connection with adaptor and USB flash disk. V1s has a 5MP camera with its own flashlight, so you can take pictures day & night, and also easily record important information with less omission. These technical matters are described in details on their website.
Conclusion
Eventually, V1s is more comfortable one-handed use and also upgraded process. The shape of arc design conforms to ergonomics. It's much easier to hold with one hand. SUNMI theme color orange is adopted. Say goodbye to traditional industrial device. It is more modern and more fashionable. It's kind of neat. What a wonderful design compared to the old solutions.
However, a thing is a thing, not what is said of that thing. We advise you to try V1s and make use of this opportunity, one of the most effective ways of raising staff productivity. Many companies are already using it now, so what is clear is that we either do nothing or we can try to do something to keep up with advancements. Well, that's obvious, isn't it? We feel that it would be in the best interests of all our partners to keep an edge in that gambling sector. Just check it out, then enjoy it.