NEWS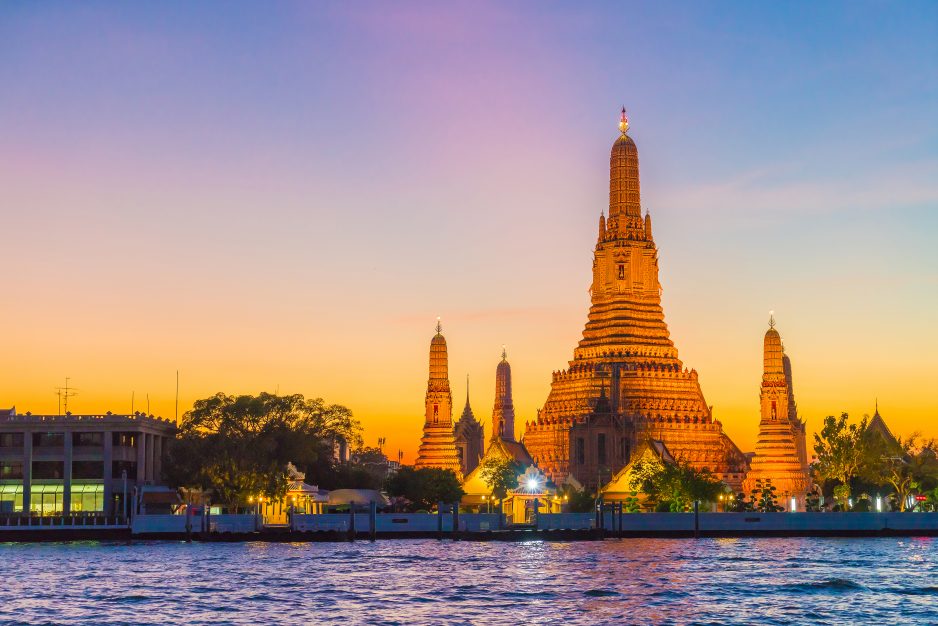 The Gambling in Thailand: A Fresh Surge of Demand in 2021
01 Apr 2021
Thailand is a paradise for those looking for fun and exotic entertainment. Travelers here will experience the splendor of sunny tropical beaches, heady weather, lavish nightspots, and amazingly affordable prices. The only drawback is that gambling in Thailand is strongly illegal.
If gambling were allowed to become legitimate in this country, U.S. casinos would incur tremendous damage. The local government office periodically tries to liberalize regulations related to betting, but the outcome seems to be frustrating. More information can be read in this article.
A Casino Platform in Thailand: The Nuances of Business
The Land-Based Sector
Countering any kind of gambling, the local government is extremely obstinate. This approach extends to both the land-based market and the virtual segment: establishing and engaging in casino gaming is punishable by enormous penalties and even criminal proceedings.
However, the gaming business is largely organized in " hidden" venues. These places do not have flashy signboards and eye-catching advertisements. Attending such gambling joints is quite dangerous. In case the bettors choose to defy the prohibition and wish to waste a lot of cash, they can try their fortune and go in quest of gambling amusement in the "underground".
You can identify a Gambling Lounge in Thailand by the Next Prominent Signs:
lack of ads;
it is a compulsory condition for potential members to buy liquor;
private room in the nightclub area;
costly access to the club (check the creditworthiness);
entry is permitted only with a passport (gambling is allowed only to adults).
An Online Sector
The situation is even more deplorable on the virtual world: an online business is also not allowed in the country. Furthermore, the creation of a casino business is impossible for both local businessmen and foreign investors.
All essential features are automatically disabled. The application of proxy sources is also prohibited. But if you still want to run an online casino in Thailand, we can help you with this, Imperium-Games has extensive experience in this market.
Thoughts on Thailand's Gambling Law: Causes of the Restriction
The fundamental motive behind the repression of gambling interests is the culture of the people. Every Thai is a morbid bettor who can not only gamble immediately, but also steal money from his neighbor.
Native people's slim nature also played a role: alcohol intoxication happens nearly momentarily, and their gambling parties with alcoholic beverages create a wedge in the community and boost gang violence.
The sole compromise of the present government is public access to state sweepstakes and wagering on horse races. But you and I know that in the realm of online space, the Thai state has no power or ability to block any site. He who seeks, he will always find, and Imperium-Games provides the best casino game platforms for the Asian region.
Helpful Statistics
The Gaming Research Center of Thailand, in cooperation with the National Center for Social and Business Development, released a new research report.
Insights from experts:
The age of native gamers is 16 years old or older.
The national lottery is the top rated style of game.
Legitimate gambling in Thailand delivers its services to roughly 23 million inhabitants.
This year 60% of the local community (about 33 million people) participated in casino activities.
The largest portion of spending comes from sports betting – $5.5 billion.
Over 1.3 million Thais are in debt thanks to gambling.
Summary
You can always get further information from our managers or subscribe to the latest news of the gambling universe.
You can always request from us a complex package of solutions for establishing a gambling platform of any type of structure. Poker software, cards and dice, live streaming software, content for betting shops, classic slots, smart games and mobile gambling software are always available.
We offer the greatest spectrum of innovative features that you won't find anywhere else. And that's not all! Make all your fantasies come true with Imperium-Games.