NEWS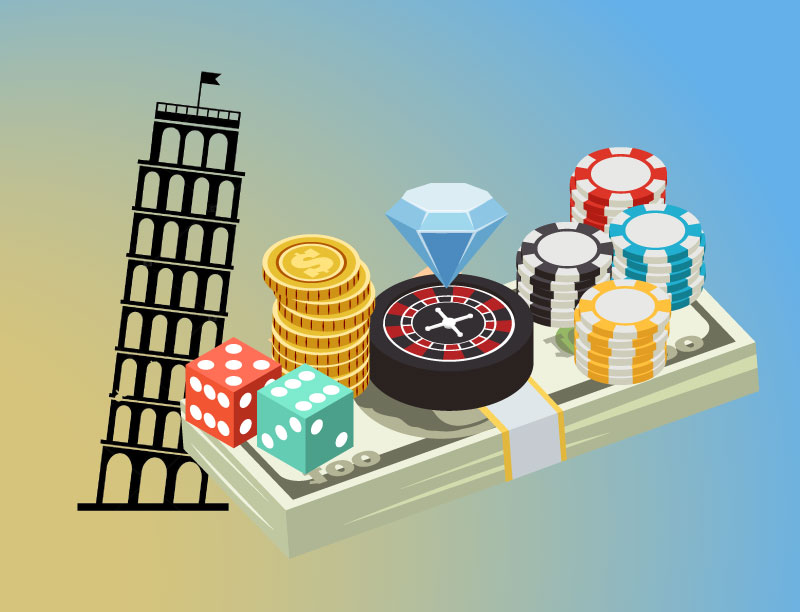 Buy a casino application for Italy: all the nuances
30 May 2021
Imperium-Games recommends to purchase a Gaming Casino Software for Italy. It is this prestigious and very significant country in the world that creates favorable prospects for many companies. The distinctive feature of the republic is clear legislative standards, as well as convenient interaction with highly profitable European regions.
The Gaming Casino Program: Specifics of the Italian Market
Until 2009, Italy had a law banning gambling both on the Internet and in land-based establishments. The crisis of 2008 dramatically changed the situation. It prompted the local authorities to develop new methods to finance the budget.
So Italy became the first European country to allow all gambling services to be legalized. Experts believe that this approach adds 10 billion euros to the country's treasury every year and guarantees the long-term growth of the industry and associated sectors (auditing, consulting, technical service, legal services). Gaming casino software development is also evolving.
Introduction of a Gaming Casino Software in Italy: The Benefits
Opening a casino in Rome or any other city in this country can be described by the next advantages:
The territory's impeccable reputation. Deciding to create a casino in Italy is always profitable and reliable in terms of ROI and receiving solid revenues. If you have the funds and want to buy a casino application – perhaps this will be your best business decision. In general, it's a good idea to get involved in the entertainment industry and enter this niche, because, with the development of technology, humanity has nothing more to do than to entertain itself in anyways, and casinos are probably the best of them. Think about it.
Access to the European consumer market. Casino operators can start their gaming projects in other EU countries. No further agreements are needed here. Imperium-Games provides a good framework for aspiring businessmen.
Advanced infrastructure. All provinces in the country have long been covered by the 5G network, we can help you set up your servers, or give you access to ours through APIs. The server response must be swift to make your gaming casino program work perfectly.
The Gaming Casino Program: Regulation
The Agenzia delle Dogane e dei Monopoli (ADM), a public institution, deals with all cases related to the issuance of gambling permits in Italy. In addition, the commission monitors the industry and processes complaints from consumers and partners.
The ADM fights against underground entrepreneurship by exposing shady gambling clubs and casinos in Naples and other cities. Not to say that the Italian state is successful in cutting the shady business online, they still lack the resources, and perhaps the desire to do it, they are not enough centralized.
Want to buy a casino application? There are permit options.
To date, the committee is handling several classes of certificates:
for internet casinos;
for the web sweepstakes;
sports betting.
As a reminder, all gambling advertising is banned in the country as of January 1, 2019. The ADM monitors such activity with the help of law enforcement officials. The Commission can revoke a license if an operator violates this rule.
Again, not to say that this ban is respected often purely nominally would be wrong, many advertising affiliate programs are still successfully operating in the Italian market, generating traffic from Facebook, Google and now even Tik Tok. Gaming casino software can be hidden in Webview Apps or in other forms. Think about it twice.
The Gaming Casino Software: a Project in Italy
Italy is a suitable location for the establishment of a gambling company. This country has a transparent and clear legislative system. In addition, it offers wonderful possibilities to work in the global arena.
You can buy a turnkey online casino in Italy from Imperium-Games. We focus on developing complete solutions that can be up and running in the shortest possible time. Our online casinos contain a huge selection of video slots from the world's leading suppliers, elaborate payment modules and top-quality software.
With our help, you can get legal and technical support and solve all your gambling-related issues in Italy. Contact the manager of Imperium-Games and find out more about our company's performance.