NEWS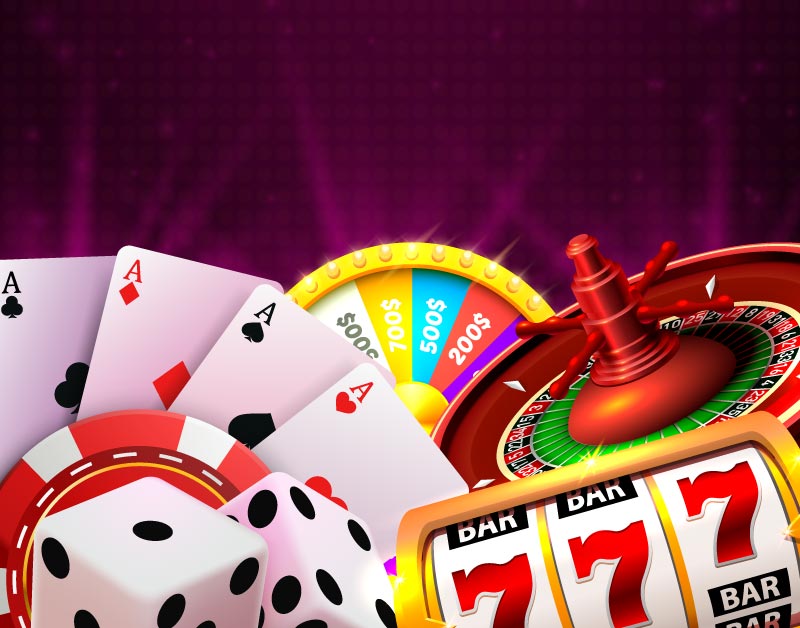 How to Order an Online Casino? Answers from specialists of Imperium-Games
24 May 2021
Gambling business – a profitable and attractive industry, which, even with a pandemic, remains in a strong state of improvement. Specialists of Nielsen Holdings, an international research company share this opinion.
Nielsen estimates 2021 as a excellent year for investing in the gambling sector, especially mobile online casinos, especially where gambling has lately been legalized. These are countries in Southeast Asia and Europe (e.g., Ukraine), Central Asia, and the booming U.S. market.
If you need casino software for phones, you can order this turnkey service from us. We will provide you with full technical support anywhere in the world.
How will the gambling industry develop?
The Nielsen Holdings study builds on long-term trends that will remain relevant over the next decade.
The Nielsen Company's Key Opinions:
By 2031, the size of the international casino market will reach $1.2 billion. Moreover, the average annual growth rate is calculated at 9%. The gambling business will skyrocket thanks to the issuance of new licenses and the recovery of tourism. Now is the right time to order online casinos and get into the market on time.
80% of the industry's revenues will be generated by mobile online casinos. Pandemic limitations on staying inside gambling halls will result in active sign-ups of players at online casino sites. This will boost the already huge audience of gambling forums and portals, which tend to enjoy easy and instant play on handheld devices. Many large companies in the market have already reconsidered plans to build and renovate in order to focus on the online segment. If you need casino software for phones, Imperium-Games can provide everyone with demos for testing.
The rate of blockchain and VR casinos will rise. Developers will make more use of advanced systems. Besides virtual reality and cryptocurrencies, machine learning, Android and iOS Web-view applications, and Big Data tools for processing large volumes of information are relevant.
The Asian market will bring 20% of the casino industry's profits. Foreign companies' investments in the region will fuel market growth. The great expectations of investors are connected with the liberalization of gambling in India and China. European countries will demonstrate high profitability. If the U.S. will allow online casinos (progress in this direction is already clearly visible, we have already written about Massachusetts, the situation will only improve in other states), this country will also increase the income of the gambling industry. You can order online casinos in any of these regions from Imperium-Games with love.
70% of the profits of casino sites will be made by mobile platform users. Interactive mobile online casinos are among the long-term trends on the market, especially with the extensive production of new versatile devices by IT giants Apple, Samsung Group, Xiaomi, Huawei.
There will be a 50% increase in project security costs. Rearrangement of the cost budget of agents will be associated with an escalation of cyber fraudsters' efforts. The casino software for phones from Imperium-Games will help you to deal with any problems that arise very quickly.
The Best Casino from Imperium-Games
The company Imperium-Games sells mobile online casinos that meet the expectations of the present-day gaming world.
The benefits of our gambling solutions:
An extensive portfolio of exquisite games. Our list of entertainment includes games from Gaminator (Novomatic), Wazdan, IGT, Quickspin, Aristocrat, Igrosoft, Ainsworth, and many other developers. Just for you real gambling business catalog with slots games, live games from Ezugi, Vivo Gaming, Evolution, lotteries, and VLTs software.
Flawless Security. Those who want to order a turnkey online casino from Imperium-Games will receive a multifactor system of player verification. Everything is certified according to international security standards.
Cross-platform advantage. Casino software for phones from Imperium-Games works in all browsers and operating systems. Our offer has a great look and a wide range of entertainment.
To create an online casino: the essentials
To start a casino business with Imperium-Games is a great way to create a High Return Venture company.
We supply complete revolutionary casino sites. Ready-made systems feature directories of exciting graphic games, integrated payment gateways, and mechanisms for customer engagement and retention.
Contact a professional from Imperium-Games and discover more about how to develop cutting-edge casino websites.