NEWS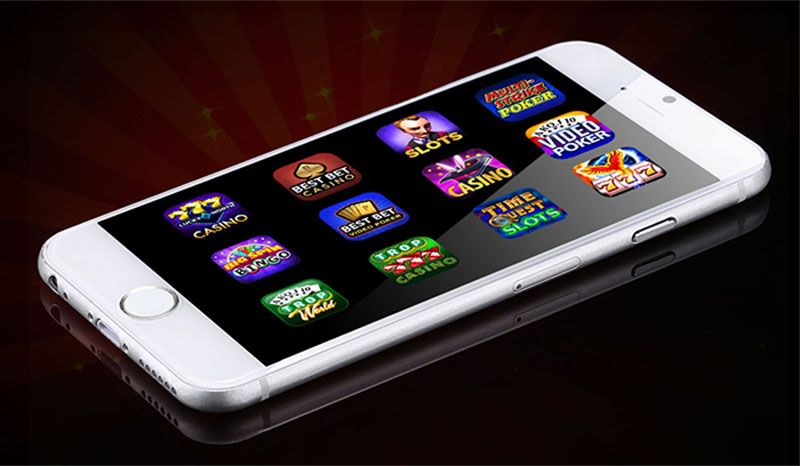 HTML5 Games for Online Casinos: The Subtleties of the Challenge
25 Feb 2021
Over the years, people have used Adobe's Flash technology to create slot games. In the old days, it was a real lifesaver, as it spared players from having to download slot machine software to their computer. Today, new times have an advantage, anyway, and the good old Flash format can't deal with modern concepts and developments. It has been gradually replaced by HTML5 slots.
These days you can buy HTML5 casino games from Imperium-Games, and on our website you can choose the slots from the developers you prefer, choose the right gambling casino platform.
HTML5 was originally created for the design of gaming websites, but software producers have seen the great potential of the advanced programming language and have implemented it in their video slots. HTML5 browser games boast sophisticated graphics and excellent optimisation.
But the main catch is that HTML5 is compatible with completely all operating systems and can display equally well on all screen sizes. HTML5 mobile games are quickly becoming more and more popular because today users prefer to use their smartphones to play different types of games and for other types of leisure activities. Admittedly, it is much more enjoyable to lie down on a bed, relax completely and run a few spins than to sit in front of a PC.
HTML5 Casino Games for Cafe (Halls)
HTML5 casino games are varied. Currently, casino software providers offer roulette, blackjack, and a selection of card and table games. You can buy slots online here.
And while mobile versions were once thought to be of lower quality than desktop versions, the picture has now changed: the HTML5 mobile casino can be credited with outstanding quality in both the visuals and the background sound.
As you might know, games are played differently in land-based gambling establishments than in online casinos, where players are close to a computer, and differently than in mobile casinos, where you run slots through mobile devices.
Visitors come to a land-based gambling club, choose a slot machine and play a game. There are many other games in the gambling hall and the receptionist takes care of everything. There is also a real cash machine where money is exchanged for tokens. The casino has luxurious furniture, waiters bring drinks and everything looks very respectable. Sure, everything looks nice in an online casino, but it's not real.
HTML5 online casino games are just as versatile, engaging and colorful as HTML5 online casino games. They attract customers and bring real winnings.
Why is HTML5 the Future of Online Gambling?
Cross-platform makes HTML5 slots increasingly popular. MacOS or Windows computers and laptops, Android or iOS tablets and smartphones – it doesn't matter which kind of device you use. HTML5 casino games work perfectly on any of these devices. All you need is a good browser to start playing. Interestingly enough, 99% of current devices support this format.
Such games will be a very lucrative investment for online casino operators with a great ROI. HTML5 slots are open source and can be easily integrated into any platform. You won't have to optimize HTML5 mobile games because the technology itself works smoothly on any platform.
Great Slots are Made by These Companies. You Can Add these Providers with our iGaming Casino Platform:
EGT
EGT is a Bulgarian developer that has managed to rise to become a major organisation. Originally, the provider was building hardware for land-based gambling halls, but the popularity of online casinos led it to enter the online niche. For both land-based gambling clubs and online casinos, the company has many of the solutions beloved by gamblers. The 'Game of Luck' slot machine is used both as an offline machine and as a virtual slot, and its theme is based on Irish national myths about leprechauns. The game consists of five reels and twenty paylines, an attractive bonus system and fun symbols.
Aristocrat Technology
Partner Aristocrat offers HTML5 games, the most famous of which are Tiki Torch, 50 Dragons and Pompeii. The "50 Dragons" slot machine is dedicated to Chinese mythology, where the dragon is known to be the main symbol of life. The slot machine has five reels and fifty paylines and is adorned with pictures of Chinese mountains and other national glyphs.
Amatic
HTML5 casino games from this provider have long been popular around the world, and specifically Admiral Nelson! The video slot is devoted to the legendary Vice Admiral Horatio Nelson, who served in the British Navy and became known for many acts of courage. The symbols include the admiral himself, a ship canon, a sailing ship and naval structures. The game features five reels, ten paylines, free spins, extra multipliers, bonuses and other attractive features.
Conclusion
Today's range of HTML5 solutions can confuse you. The world's most famous developers not only try to fully satisfy the demands of their audience, but also to predict the next desire of every player. And the new programming language gives them that opportunity.
You have the opportunity to come to an array of ready-made solutions and become the owner of an exclusive product, designed according to your sketches. To do that, leave a request to Imperium-Games managers and describe in detail what you want. The rest will be done by our team of experts. You will only have to enjoy the result, which can compete with the products of the giants of the world gambling industry.