NOUVELLES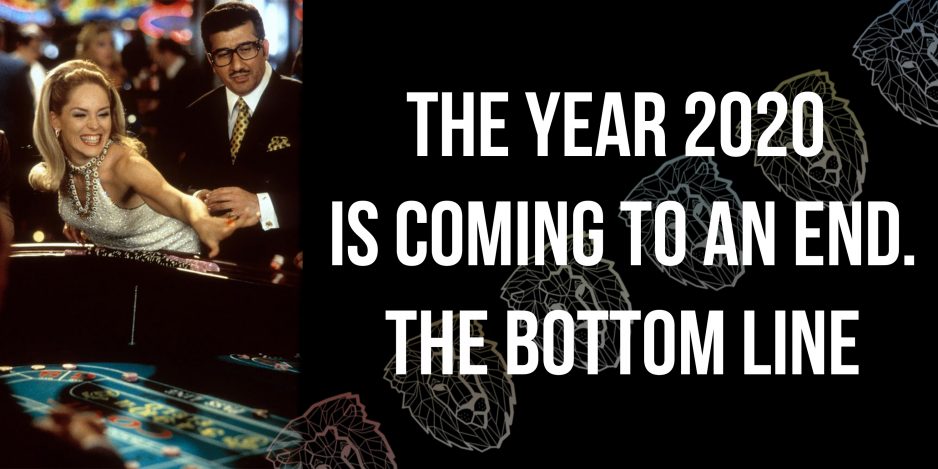 L'essentiel pour 2020
25 Dec 2020
Comme les vacances du Nouvel An approchent à grands pas, beaucoup de gens font un bilan de l'année et font des projets pour l'avenir. Passons en revue l'année écoulée.
À la fin de 2020, les jeux de casino en ligne sont plus accessibles que jamais, et ils ne cessent de se généraliser à mesure que la technologie progresse. Cet essor de la popularité a conduit à la création d'innombrables casinos en ligne. Le choix de développeurs de logiciels de premier ordre pour les plateformes de casino est donc un impératif pour les propriétaires de casinos qui veulent se démarquer. 
Nouveaux fournisseurs
While there are many aspects to look out for when opening an online casino, careful selection of software developers should take precedence, as this will be the determining factor for many players. In addition to attracting them, great software developers will also keep your players loyal. This year we added 5 new and best on the market software providers – Merkur, Quickspin, Bally, Ainsworth, Yggdrasil. They excel in their field of work. It's superb graphic and audio, eventually easy-to-use interfaces. As a company, we have a bright vision and strong focus on the future and are pushing forward our ambitious plans. New slot features, new promotion opportunities and new payment solutions.
Logiciel de poker
Le poker : Psychologie ou mathématiques ? Nous supposons les deux. Cette année, Imperium-Games a déployé un logiciel de salle de poker sans égal. S'il y a une opportunité d'améliorer votre casino, pourquoi ne pas la saisir ? Notre logiciel de poker convivial vous offre tout ce dont vous avez besoin pour gérer vos propres salles de poker, entièrement personnalisables, avec de multiples types de jeux et une vaste sélection d'enjeux et de buy-ins. Grâce à la prise en charge de plusieurs langues et devises, notre logiciel est la première solution pour les détenteurs de licences du monde entier.
Point de vente Android
Another great accomplishment this year is the android POS from Imperium-Games. It's a V1s by SUNMI which allows us to obtain faster response and more flexible use. Progression is powerful. V1s supports the function of store membership card swiping. It provides the members with additional services such as points accumulation. That device promotes store members' loyalty! It can be paired with a multifunctional scanning platform for hands-free operation. Specialists are on hand 24/7 to provide second level support for licensees, monitor the performance of our networks and escalate any issues.
Londres
This year we visited the ICE London 2020, we would like to remember it again at the conclusion of this past year. It was a beautiful event. We loved the esports area and a featured custom-built stage. It was very interesting to hear Danny Rogers' thoughts on the industry and government regulation in the future. On the third day, we actively participated in workshops, shared knowledge, and met many of our friends. We got the opportunity to meet some of our clients who began as small start-ups and had progressed to exhibiting at ICE in their own right. 
Although it was a very difficult year for the world, the industry grew in size and developed considerably. We did a lot this year, and we will do even more next year. Stay tuned and have a great new year!